The Hot Pressure Washer will quickly and efficiently break grease and oil molecules from the surface and will assure a clean and spot free service. By using this method, you can easily increase the longevity of your property.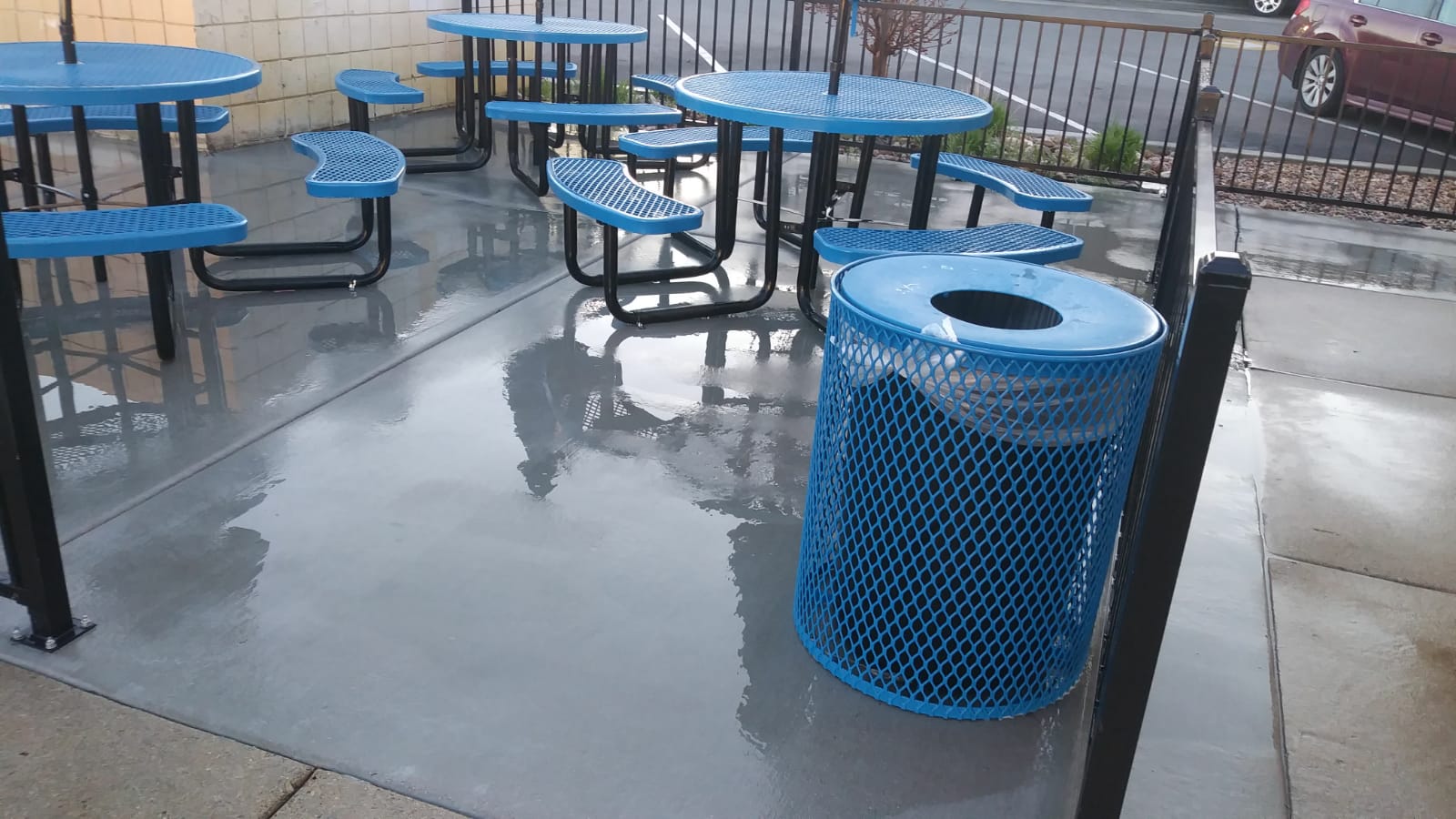 At Delta Pro Clean, we offer the best service in terms of efficiency and economy while protecting the environment we live in. Our services include:
Driveways
Engines
Fleet Wash
Garages
Graffiti Cleanup
Heavy Equipment
Loading Docks
Office Buildings
Oil Rigs and Equipment
Parking Garages
Restaurant and bank drive-through
Sidewalks
Stairwell
Shops
Shower Stalls
Sidewalks
Stairwells
Storage Tanks
Swimming Pools
Tankers
Tractors
Trash and recycle bins
Truck fleets
Trucks
Warehouses
New Construction
Store Fronts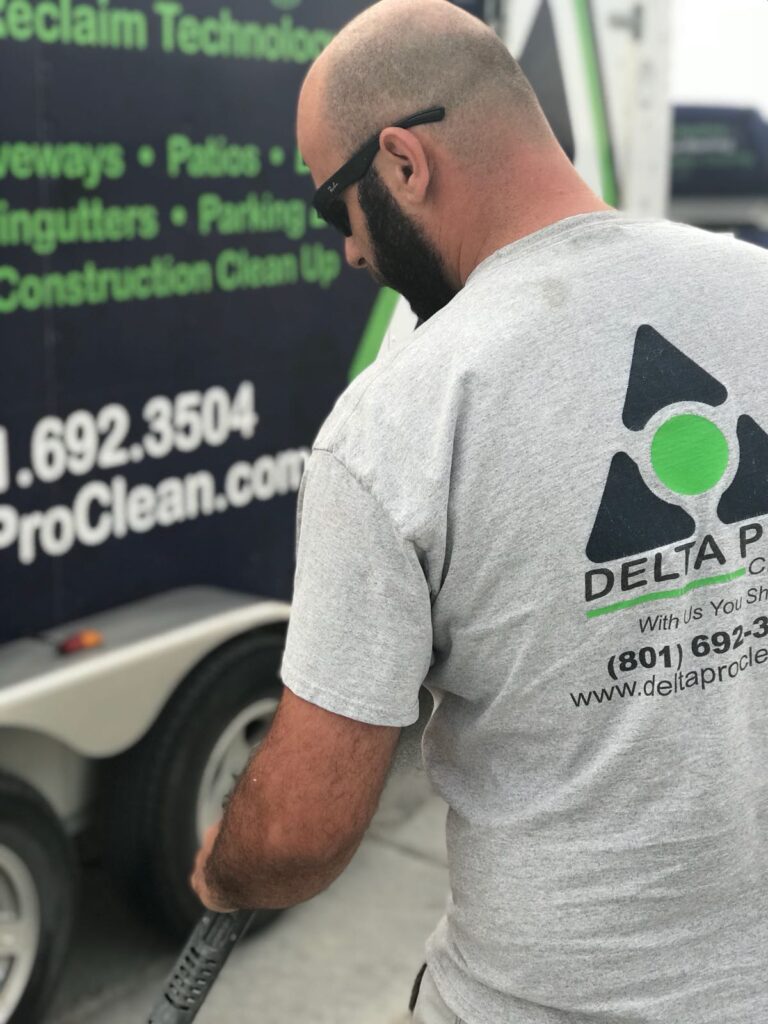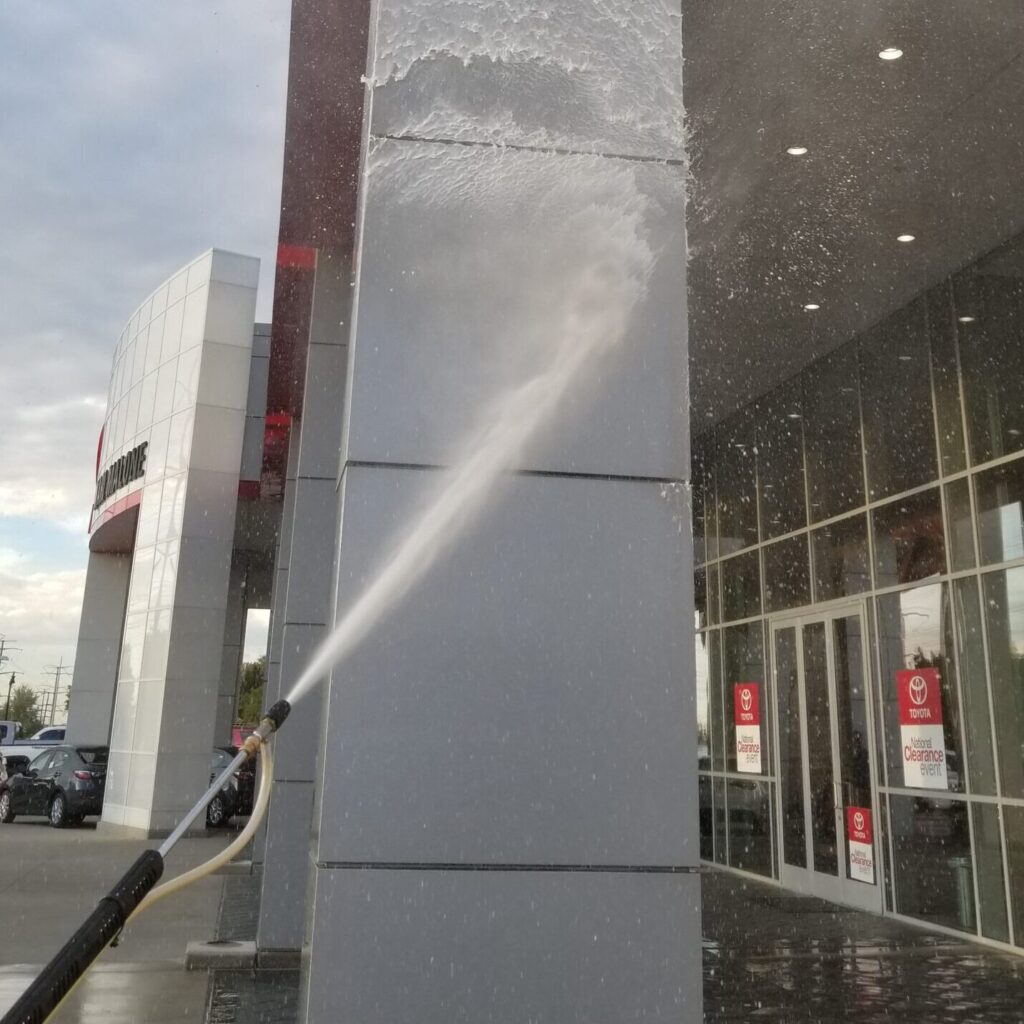 Benefits to work with
Delta Pro Clean
To protect your business we use Clock Shark with GPS to know when our employees get to and leave your business. For your security we enforce the use of uniform amongst all of our employees.